We are urgently looking for PHP (Laravel) Developer for our Ahmedabad location, Interested candidate share their CVs.
Salary: As per industry standards
Shift Timing : (10 AM to 7 PM) Should be flexible.
Experience Required (in years) – 0.6 to 01+ years
Qualification – BCA/MCA/BTech/MTech/PGDCA/MSCIT
Location – Ahmedabad.
About ACMEUNIVERSE – We are a premier software development company focused on providing application integration and application management software services for small-medium size businesses and financial services Industry. At ACMEUNIVERSE quality is our underlying theme to everything we do from client delivery to building a team. You will be rewarded with rich professional career experience. We provide great benefits as well as opportunity to build additional skills that will benefit your career. You will be working in a dynamic team environment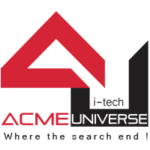 Please fill the form and our representative will get back to you.