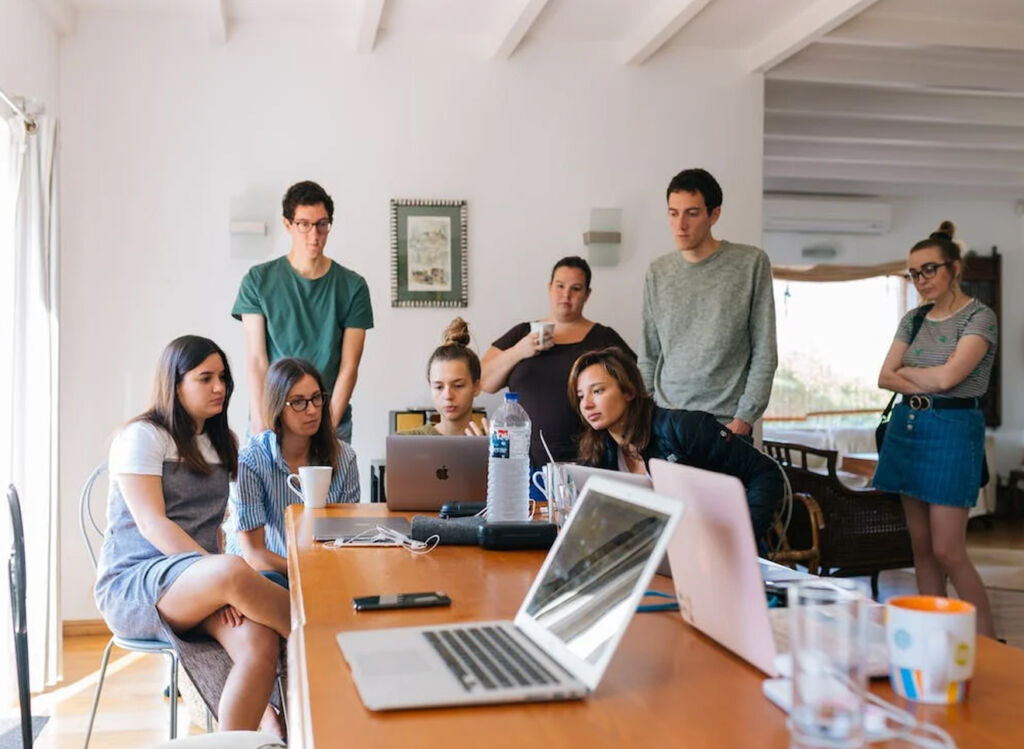 Education Learning Software Development
Global Technology Education Industry – EdTech industry is going up day by day. eLearning and training are part of everyday life now. ACMEUNIVERSE is armed with innovative ways of helping Universities, schools, private tuitions, teachers and students to come together using technology in the education sector.
…The more that you read, the more things you will know. 
We Are excited About Our education Development Services & Your Results,
Education Learning management system
We build Sharable Content Object Reference Model-compliant industry-benchmarked learning management systems, enriched and equipped with the digital learning programs enhancing the capabilities and skills of the educators and the trainees in getting the best of online education.
We as an elearning app development company develop eLearning portals and mobile apps to help organizations achieve their learning goals and gain expertise in their selected learning disciplines while maintaining dynamic focus and interaction of the e-learning participants.
Knowledge bases and Wikipedia
We build expert knowledge bases and Wikipedia pages for various technical disciplines and evolving learning areas of expertise and skills to make learning materials and knowledge bases easily discoverable for the learners.
Mobile Learning solutions
We work for enterprises to adopt highly enriched and well-featured mobile learning solutions and ensure providing a mobile based learning mechanism to tailor course materials and learning content for learners as and when they need it.
Custom Tests and Assessments
We build and deliver custom test or well equipped assessment solutions for e-learning apps for the express purpose of evaluating the skills so that the educators and learners can utilize the power of EdTech.
ELearning reporting and analytics
We provide a highly feature-rich and well-equipped analytical platform to help educators and e-learning strategists evaluate the success quotient of the programs and gain insights about the appropriate measures and approaches to make e-learning programs better.
Talent Development Systems
We build most advanced talent management systems addressing the key parameters like recruitment, performance management, evaluation, learning, development, and remuneration management. We build TDS solutions for enterprises across the sizes and niches.
As an integral part of an immersive learning experience having custom Interactive Whiteboards for your eLearning platform is something which will differentiate you from your competitors. We have been providing this since early days as part of our assistive education technology offerings.