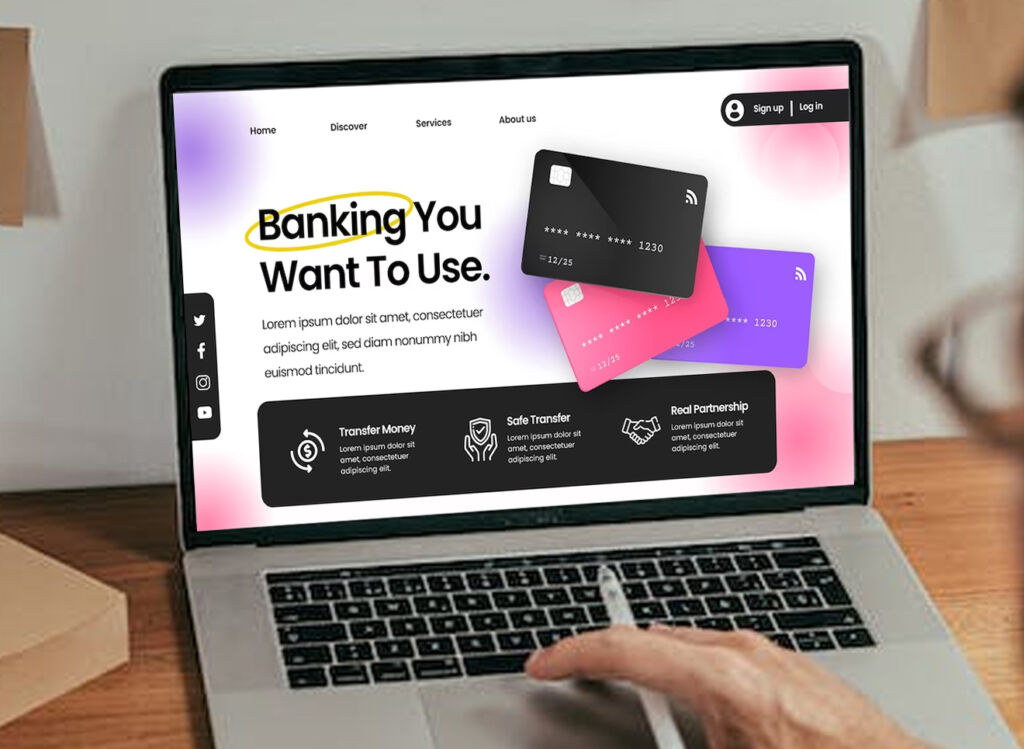 BANKING AND FINANCE SOFTWARE DEVELOPMENT
The Banking and financial sector is made up and connected with many different industries ranging from banks, investment houses, insurance companies, real estate brokers, consumer finance companies, mortgage lenders, and real estate investment trusts (REITs). Therefore technology in the Fintech industry is set to reach a new benchmark in the coming days. ACMEUNIVERSE is a leading custom Fintech software Service provider company.
…"Most of the financial companies today are focusing on bringing innovation in order to boost customer retention. We help you unleash your potential with a groundbreaking Finance and Banking solution."
FinTech software building
We at ACMEUNIVERSE provide a full-cycle of fintech desktop, web and mobile app development services. We build financial software from scratch and improve the deployed fintech solutions to increase their usability and value.
Custom financial software solutions
We create unique customer experiences for financial solutions and applications. By incorporating advanced financial technologies, we at ACMEUNIVERSE build software products that treat every customer uniquely, using Artificial Intelligence (AI), Big Data and Internet of Things (IoT).
Investment management software
We use quantitative analysis and predictive analytics to develop software solutions that help wealth managers to keep track of multiple complex portfolios through a single interface. We provide fintech software development services for investment companies and trading firms across the niches.
Billing & payment software development
As a fintech software development company we create full-cycle billing and payment workflows enriched with meticulous transaction statistics and reporting. We provide assistance to enterprises for implementing mobile billing and payment solutions.
Financial analytics Solutions
As a financial software development service provider, we also provide financial analytic solutions and provide scalable and secure data warehouses, OLAP analysis, and artificial intelligence algorithms for data aggregating.
We at ACMEUNIVERSE also build various credit card payment solutions and electronic payment solutions including eWallets and mWallets. We create wallet apps and payment gateway solutions with useful features for transactions in real life contexts.
Mobile banking Application
We build robust mobile banking apps that allow easy account management with balance and transaction history, custom dashboards, account and security alerts, payment reminders and many more other features.